We are racers. We know what you want. And we put customer service first!
As a past racer starting from club racing to winning at national events, we understand the need for track support and the knowledge it takes to win at the top level. You can count on us for on time delivery, quality, performance and, most importantly, engines that will pass tech!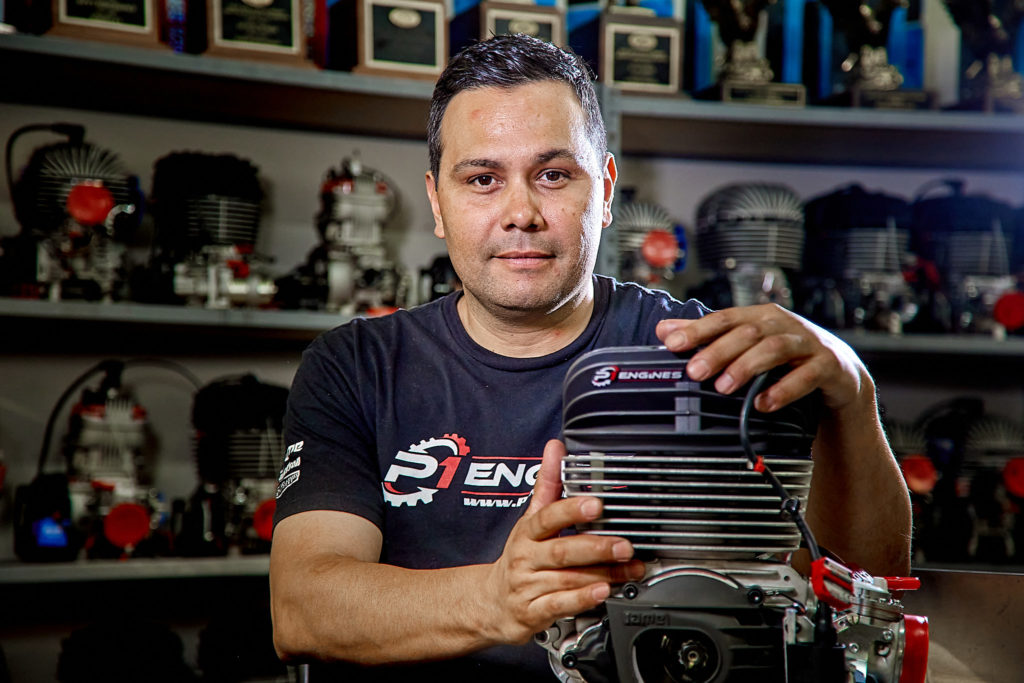 Jesus Vasquez, Founder/Owner of P1 Engines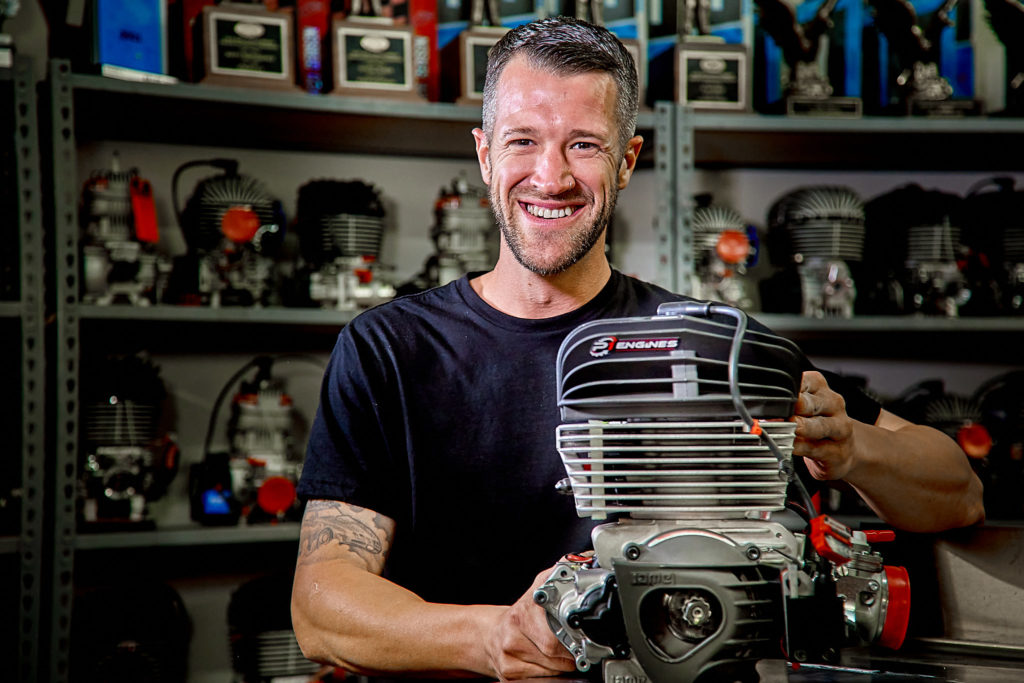 Morgan, the charismatic technician at P1 Engines
A FORMER RACER
Jesus Vasquez started off as a mechanic at Adams kart track at the age of fifteen, immediately falling in love with karting. He enjoyed all aspects of the sport, from turning a wrench to driving laps on the track. He won his first big event, the California State Championship, in 1996. Quickly realizing he had a strong passion for the sport, Vasquez knew he wanted to be involved with sport in one way or another. He raced periodically throughout the next few years, winning three IKF national championships- 125 Open Shifter in 2002, and Formula Y and Yamaha 4 hole in 2005. 
A NEW CAREER AS A BUILDER
In 2002, Vasquez went to work for a private team, serving as a driver coach, chassis tuner, and engine builder, marking the start of his engine building career. After helping the team win four national championships and four regional championships, he decided to open his business to the public. Vasquez took over the business that is now know as P1 Engines in 2007 and has been working hard ever since to become one of the top engine builders in the country.
P1 ENGINES WINS
Since their start in 2007, P1 Engines has won at every level of karting. The engine builder secured a championship in the Mini ROK ProTour in 2010, and three SKUSA Pro Tour championships in 2012, along with multiple IKF, WKA, Florida Winter Tour, Rock Island, and ProKart championships. They have also helped many drivers achieve podium finishes at the SKUSA SuperNationals for numerous years with their strong engines and trackside support.